Do you have something to say?  Did you see an article or post on one of your feeds that resonated with you? Become a NJTYF17 Blog Contributor!
We want to hear what you hear, see what you see… and maybe, just maybe… we'll share it!  Send us an email with your content, and we'll take a look.
Attach a photo or a link to a video, let us know about another post or site that has meaning for you… whatever!  Have a poem? Let's see it. Have artwork? Show it!  It might, emphasis on might, end up in a NJTYF17 Blog Post, or maybe on the HiTOPS LGBTQ Social Media sites.

BUZZ KILL ALERT!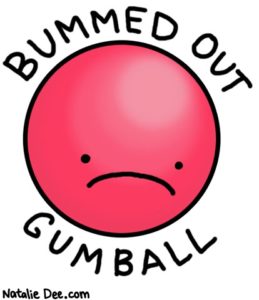 Couple of Ground Rules:
Rule #1:  We will not post everything we get.  We're putting this out there, and don't know what or how much will come back. So, please know up front that if you send something in, and you don't see it on the blog or social media, it's not you and certainly not a reflection of your contribution.
Rule #2:  Use your best judgement.  This is a family show, so please keep that in mind with language use.
Rule #3:  WE ALL HAVE RIGHTS!
When you send something to us, you are by default giving us permission to publish it online, at the forum and in any other HiTOPS materials. You have the right  to be anonymous, and we will default to NOT, sharing your name unless you explicitly give us your permission.
We reserve the right to edit. We don't want to, mostly because we're a small, but mighty, group putting on this little party, and we have 50 million things going on at the same time, but sometimes we'll have to fix some things.  So if you're sending us something like a poem or other content that is very personal to you, please tell us that up front.  If we can't use it as-is on the site, we still want to see it… and you never know, it might find its way somewhere else (with your permission of course).
Rule #4:  You are totally awesome.  As you probably noticed in rule #1, not everything makes it to the Blog.  But, even if it doesn't, we celebrate and appreciate you!  More than most, you put yourself out there and that's very cool!
So, now that we have all of that behind us, show us what you got!
Send us an email with your name and age, let us know if you want us to publish it with your content,  if not, you can also give us a preferred double secret alter ego name of your choosing.  And of course, give us the goods.